August 20 2022 — Matthew Aid was an American military historian and author. He was working on signal intelligence and the history of the National Security Agency. His work has been published in numerous journals, newspapers, and magazines including Foreign Policy, Politico magazine, National Security Archive, and the Associated Press. He is greatly missed by those who still care about facts in this post-truth world. Follow us on Twitter: @INTEL_TODAY
UPDATE (August 20 2022) — In 2005, Matthew Aid discovered that the CIA and four other agencies had been withdrawing thousands of records from the National Archives with the help of insiders.
The ensuing scandal triggered a temporary suspension of the program in the spring 2006. National Archives officials pledged that the public would be notified when new withdrawals would occur…
In the last few days, many have compared the fall of Kabul (August 15, 2021) with the fall of Saigon (April 30, 1975).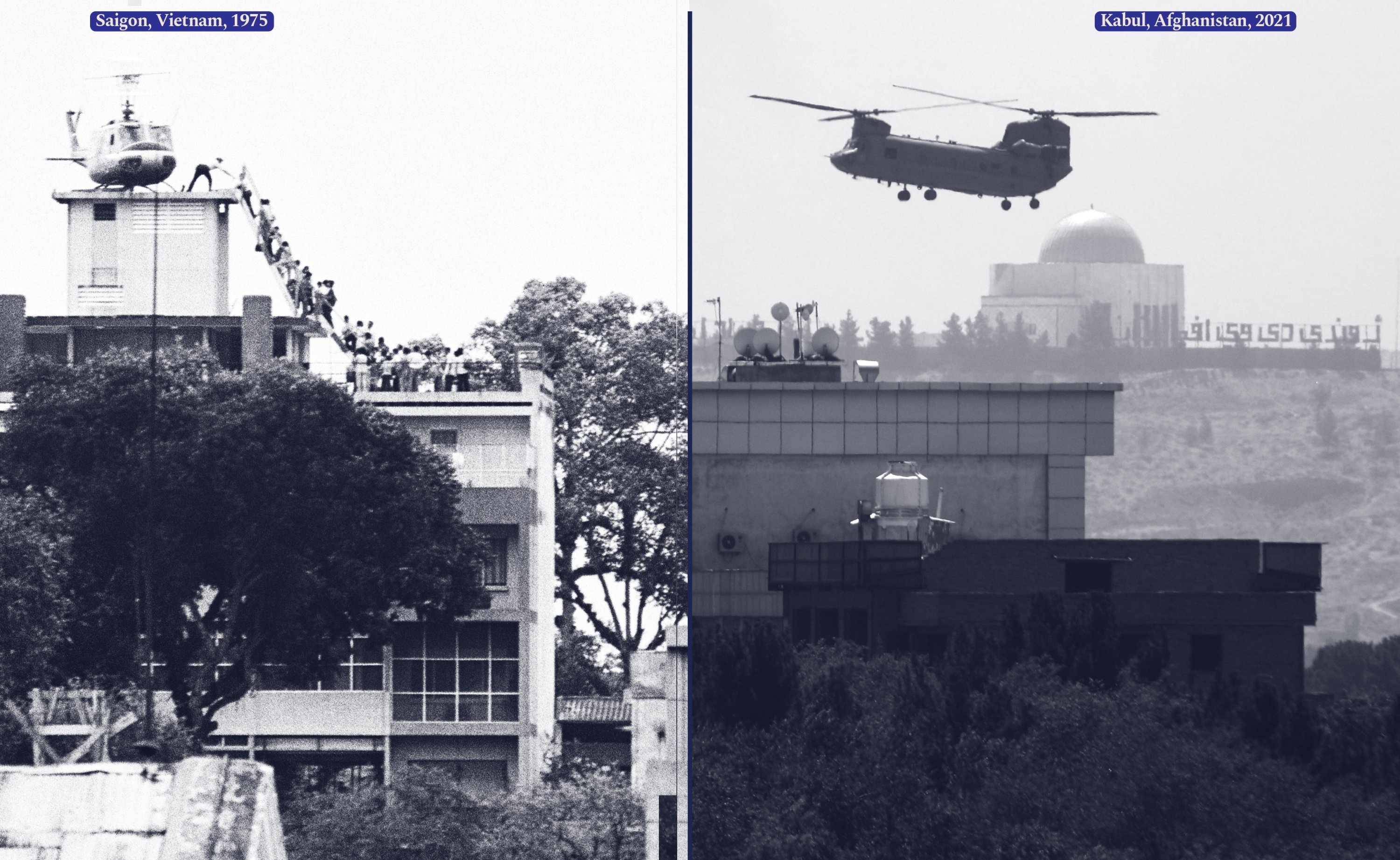 You may remember how the afghan war began. But how many still remember how the Vietnam war started?
The Second Gulf of Tonkin incident (August 4, 1964) led to US military engagement in Vietnam.
In truth, no North Vietnamese naval vessels were present during this event. The National Security Agency evidence was based on false radar images.
Robert J. Hanyok, a historian for the NSA, concluded that the NSA staff "deliberately skewed" the evidence to make it appear that an attack had occurred.
We know the truth because Matthew Aid discovered Hanyok's report in 2005.
And by the way… The Wikipedia page regarding the Gulf of Tonkin incident does not mention once the name of Matthew Aid…
END of UPDATE
Matthew Aid began delving into military and intelligence matters in his early teens, then became a Russian-language expert in the US Air Force.
Mr. Aid was particularly interested in the NSA, the country's largest intelligence organization, which is based at Fort Meade, Md. He spent years working on a history of the agency, filing hundreds of Freedom of Information Act requests, before publishing ''The Secret Sentry,'' in 2009.

He traced the agency's history to its founding in 1952 and earlier, uncovering many examples where the NSA failed in its mission. It was slow to recognize the full scale of China's involvement in the Korean War, did not detect Soviet missiles on Cuban soil in the early 1960s, and missed many developments during the Vietnam War.

One of Mr. Aid's most significant findings, which became publicly known in 2005, was an NSA coverup of erroneous records related to the 1964 Gulf of Tonkin incident, in which US officials alleged that North Vietnamese torpedo boats twice fired on US Navy ships. The incident led to US military engagement in Vietnam.

A report written by an agency historian in 2001 noted that US intelligence officers falsified documents about a disputed attack, but that fact was suppressed.

''To keep it classified simply because it might embarrass the agency is wrong,'' Mr. Aid told the New York Times in 2005.

''Rather than come clean about their mistake, they helped launch the United States into a bloody war that would last for 10 years.''

In 2006, after searching in vain for documents he had previously reviewed, Mr. Aid discovered a previously unknown effort to remove public records from National Archives.

He believed various intelligence agencies, including the CIA and defense intelligence agencies, were attempting to conceal awkward or revealing episodes from public view.
Swift Retaliation
Shortly after his major discovery in 2006, Washington Post reporter Christopher Lee "learned" through a Freedom of Information Act request that Aid had been punished 21 years earlier for unauthorized possession of classified information and impersonating an officer while serving as a staff sergeant in the United States Air Force in the United Kingdom.
He was court-martialled for unauthorized possession of classified documents and impersonating an officer, received a bad conduct discharge, and was imprisoned for a year in 1986.
Aid responded that the release of his military records to the press was done in retaliation for his discovery of the National Archives records removal, which led to an official investigation and press-attention.
He joined the Air Force and took Russian language training but was court-martialed when found possessing top-secret information.'

'I had the proper clearance for it, so it's not as if I stole anything,'' he told the Post. ''Basically, being a workaholic, I took stuff home with me.''

He was also charged with impersonating an officer — an attempt to impress a young woman, he said.

He was held in custody for a year before being given a bad-conduct release in 1985.
''Sometimes the services didn't like what he wrote,'' Cees Wiebes, a Dutch intelligence scholar who worked with Mr. Aid said in an interview. ''But they respected him because he was right.''
I am not so sure about that…
Books
The Secret Sentry. The Untold History of the National Security Agency. Bloomsbury Press, 2010, ISBN 978-1608190966

Intel Wars: The Secret History of the Fight Against Terror. January 2012, ISBN 1608194817
Matthew Aid — "The Secret Sentry: The Untold History of the National Security Agency"
Matthew Aid talks about the history and purpose of the National Security Agency, which, since 9/11, has regularly provided the president with a majority of the information he receives in his daily intelligence briefing.

Mr. Aid spoke at the International Spy Museum in Washington, DC.
From the National Security Archive
Staffers at the National Security Archive were saddened by the news of Matthew Aid's untimely passing on August 20, 2018.
We had the good fortune to work with Matthew and benefit from his decades-long efforts to uncover the secretive world of U.S. signals intelligence (SIGINT) collection.

As an independent historian, his research, including wide-ranging FOIA requests and archival sleuthing, and in-depth interviews resulted in two important books, The Secret Sentry: The Untold History of the National Security Agency and Intel Wars: The Secret History of the Fight Against Terror, published by Bloomsbury Press.

His publications and other contributions brought him well-deserved recognition as an accomplished historian of intelligence and national security policy. (…)

Matthew's contributions to the history of U.S. intelligence and to transparency in government ended too soon. We will miss the benefit of his wide-ranging knowledge on intelligence and nuclear weapons records at the National Archives. We are glad that we had him as a friend and colleague.
REFERENCES
Matthew M. Aid, independent researcher who wrote a history of the NSA, dies at 60 — Boston Globe
=
Remembering NSA Historian Matthew M. Aid (March 11 1958 – August 20 2018) [UPDATE : The Second Gulf of Tonkin incident (August 4, 1964)]