November 28 2021 — The World Health Organisation has flagged the new SARS-CoV-2 variant B.1.1.529. The WHO has been naming coronavirus variants after the Greek alphabet and the next available letter was 'Nu'. So why is it named Omicron? Follow us on Twitter: @INTEL_TODAY
RELATED POST : One Year Ago — COVID-19 : From Mathematical Modelling to Policy Making [UPDATE — Austria imposes Covid lockdown for unvaccinated people] [MEDINT]

RELATED POST : The Origin of Covid-19 — The Definitive Conclusion of the U.S. Intelligence Community 90-days Investigation (August 24 2021) [UPDATE — ODNI releases report on COVID-19 origins]

RELATED POST : CIA to Recruit Korean Speakers — Do you know your ABC?
After the WHO's panel met on Friday, they designated the new strain found in South Africa and Botswana as a 'variant of concern' and announced that it would be called the 'Omicron' variant.
In doing so, they skipped two letters of the Greek alphabet – Nu and Xi. Why on earth?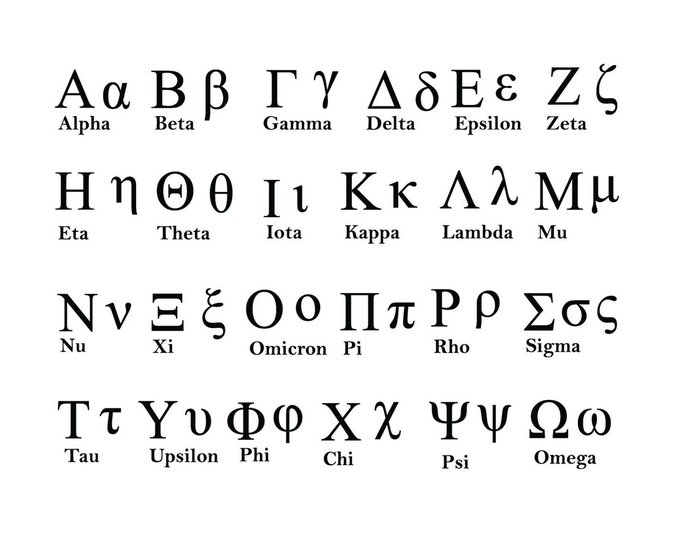 Quite possibly, WHO decided to skip the Nu letter to avoid the confusion with the English word NEW.
That seems fine. But why did they skip a second letter?
Epidemiologist Martin Kulldorf — a professor of medicine at Harvard Medical School — provided a plausible explanation.
Kulldorf argues that the WHO had jumped the alphabet and named the new variant 'Omicron' in order to avoid the potential situation of ever having to call a coronavirus variant the 'Xi' strain.
Is reality officially beyond satire? It is hard to parody people who are already a parody of themselves.
WHO Skips Two Letters Of Greek Alphabet 'Nu' & 'Xi'
REFERENCES
New Covid variant: Will new measures against Omicron work? — BBC News
=
COVID-19 — Omicron Variant : Does WHO Know the ABC?