August 16 2021 — On August 15 2021, the White House tweeted a picture of President Biden looking gonzo while listening reports of the fall of Kabul from his top intelligence people. The tweet has generated a zillion comments. I will keep mine short and simple. This tweet is fake news, as the picture was actually taken in the second half of March 2021. Follow us on Twitter: @Intel_Today
RELATED POST: CIA — And The Top 2021 Blunder is…
Yesterday, the White House tweeted the above picture will the following text:
"This morning, the President and Vice President met with their national security team and senior officials to hear updates on the draw down of our civilian personnel in Afghanistan, evacuations of SIV applicants and other Afghan allies, and the ongoing security situation in Kabul."
Many people commented the picture. "Brutal image," Ed Snowden tweeted.
Some observers suggested that the tweet may have inadvertently revealed the faces and locations of intelligence agents.
Richard Grenell, former acting director of national intelligence in the Trump administration, called out the apparent blunder, tweeting:
"Who took this picture outing intel officials? Dear God."
Maybe, but…
Take a good look at the clock. There is a 3 hours difference between London and Moscow.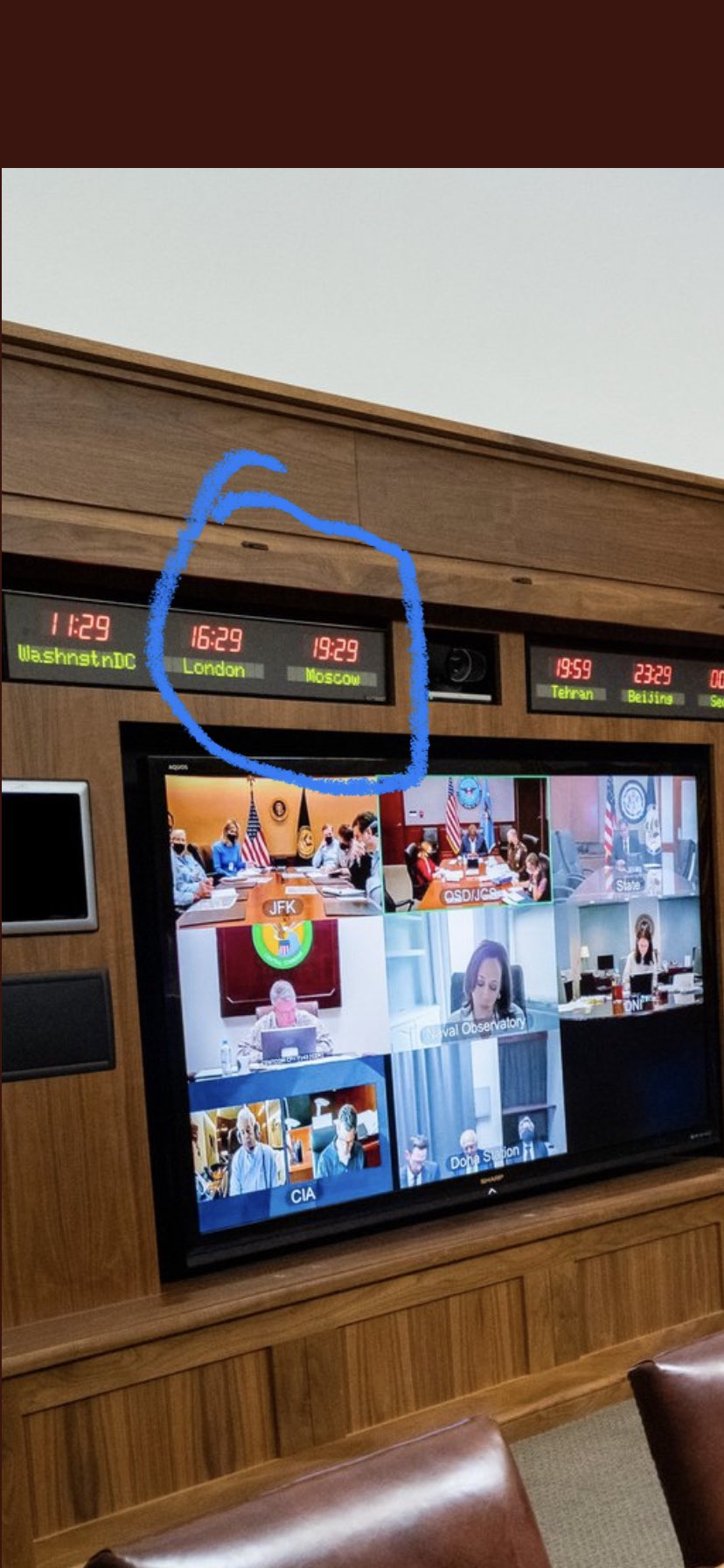 So the pic was taken BEFORE March 28 2021. And William BURNS (CIA) was confirmed on March 18 2021.
Obviously, that picture was not taken on August 15 2021, but sometimes between March 18 and Mach 28 2021.
What is going on here?
REFERENCES
=
Disinformation — What is wrong with the White House Twitter account?